More than one year's business visa application process and required information:
1. Scanning copy of Hong Kong and Macao pass;
2. Scanning copy of front and back sides of ID card;
3. Contact number of the handler;
4. Photos.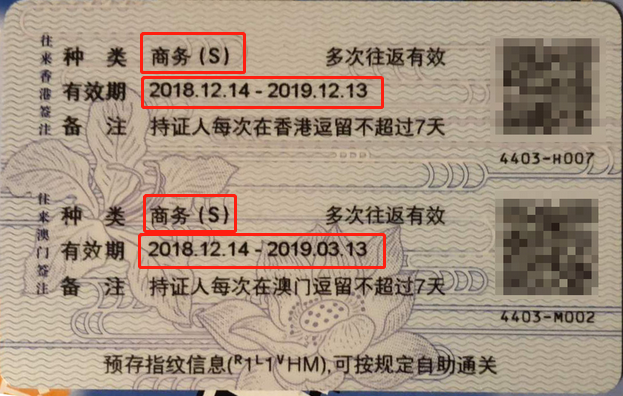 Business visa template
Precautions for handling this type of visa:
1. If there is criminal record, economic dispute and other bad information, it can not be handled;
2. Xinjiang, Tibet, Jiangxi, Hubei, Jingzhou, Hunan, Yongzhou, these provinces have changes at any time, please call for confirmation;
3. No criminal record; no blacklist at the gate (if you leave the country for 7 days every time, you will be blacklisted, and you can't apply for business license again); no registration in other places (the time of applying for business license before has not exceeded one year); if you have not applied for business visa before, you need to change the new book (no double account /). If it cannot be done for the above reasons, the deposit will not be refunded. None of the above records are 100%;
4. This type of visa is valid for multiple times (unlimited times) within one year / three months, but the duration of each entry and stay shall not exceed 7 days.